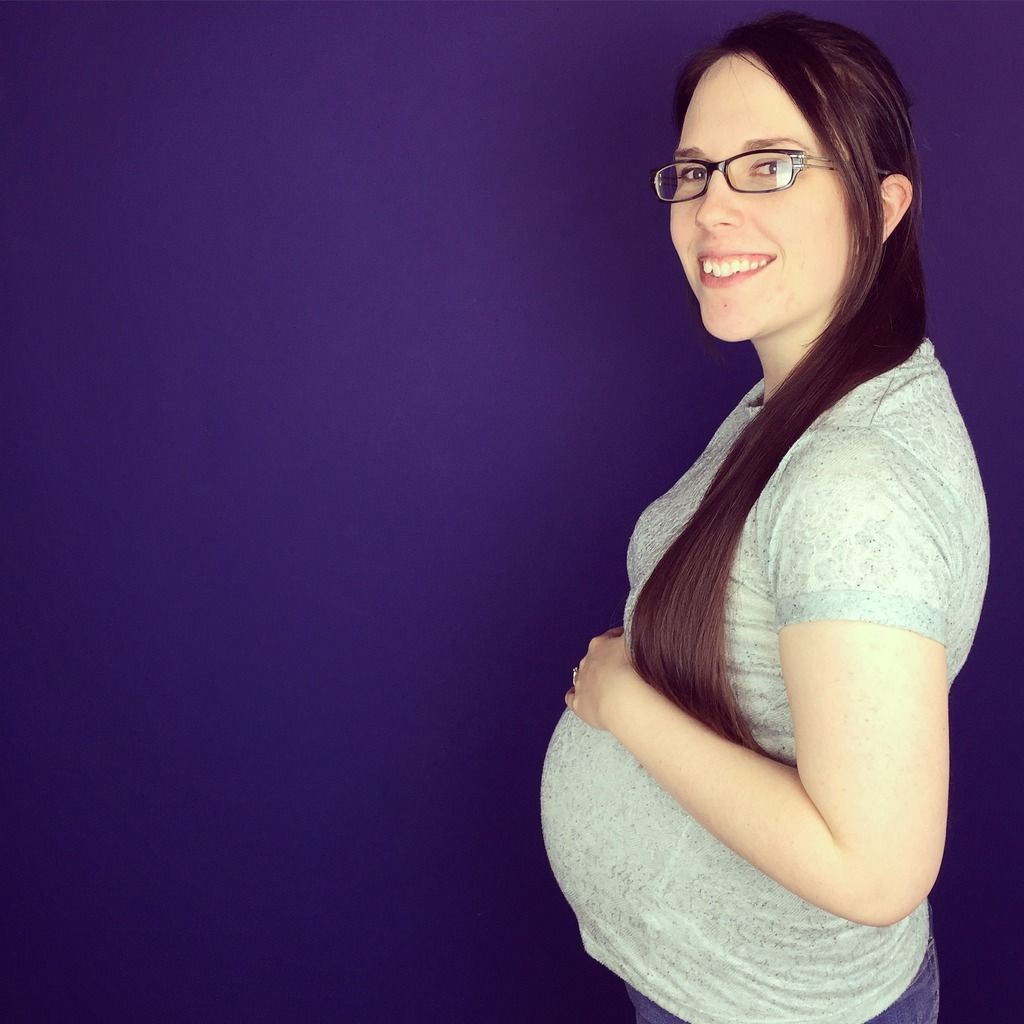 It's crazy to think that I'm 29 weeks pregnant already! In fact as you're reading this I'll be 30 weeks along and on the final countdown to baby. There may only be 10 weeks left of this pregnanct but I'm going to keep updating this blog until the end. I've missed out on so much already and I don't want to miss anything else.
One thing I can say is that second pregnancies are so much different from the first (or at least in my case.) Firstly they fly! I remember finding out that we were blessed with our second baby like it was only yesterday, even though it was way back in August last year a few days before my 27th birthday. It's been so hard keeping track
of how
far along I am as I already have a little someone who keeps every day busy for me. Secondly, my body definitely isn't as fit as it used to be even though I'm not as heavy this time. My pregnancy with Myles was a breeze. Of course I had my ups and downs, and aches and pains but for the most part I felt ok, with this pregnancy it's hard. I'm so tired all the time and I can feel the stress that the extra weight is putting on my body. In saying all this though I wouldn't change it for the world. I cannot wait to meet my second son and officially welcome him in
our
family.
Total weight gain/measurements: 20lb so far... eeek! After loosing 32lb between 6 and 11 months after the birth of my son this is really difficult for me to get my head around.
Maternity clothes: Plenty. I had to make an Asda Maternity wear order online this week as I had nothing to wear to work. I'll show you my choices once they arrive.
Stretch marks? I have a crazy amount of stretch marks from my pregnancy with Myles so I wouldn't have a clue if I have any new ones.
Best moment this week: Picking up some of baby's new furniture from IKEA. Our home will be full of their products soon.
Miss anything? A good nights sleep. I get a dead leg if I sleep on my side, I'm super uncomfortable if I sleep on my back and if I do get comfortable I have to wake up to go to the toilet.
Movement: Lots of movement. He's so much more active than Myles ever was and much lower down too. In saying that he still loves trying to fit his feet inbetween my ribs.
Food cravings:
Terrible food and chocolate but I'm unsure as to if these are pregnancy related or greedy Katie related. I've given up chocolate for lent so hopefully this will combat my chocolate addiction.
Anything making you queasy or sick? I have felt a little nauseous on and off this week but nothing too bad and I've not pin pointed exactly what's been causing it.
Gender: BOY!!
Labour signs: Not labour signs, but plenty of braxton hicks. I had these only once with Myles so I'm hoping that with these being a little more frequent I might actually go into labour on my own this time. Finger crossed.
Symptoms: Nesting! I've never felt the overwhelming urge before to get my house just perfect but it's all I can think about. Ikea furiture is becoming my organisational best friend.
Belly button in or out? All the way out and has been from around 16 weeks.
Wedding rings on or off? On
Happy or moody most of the time? Generally happy. My maternity leave has officially started so I'm feeling a lot more relaxed and I don't feel as though I've been very grumpy.
Looking forward to: Sorting out baby's nursery. It's painted and the main bits of furniture has been bought, we just need to build it and then I can sort out all of Myles' old clothes. Eeek!!