Myles and I spent last Sunday with a good friend of mine who has a little girl called Bonnie. We visited a local outlet and wandered around laughing, talking and spending time enjoying our little ones.
Myles has been laughing for a few weeks now when he's tickled or kissed but Sunday was the first day he laughed without any promts except from having a silly Mummy. My wonderful friend managed to capture this special moment for us.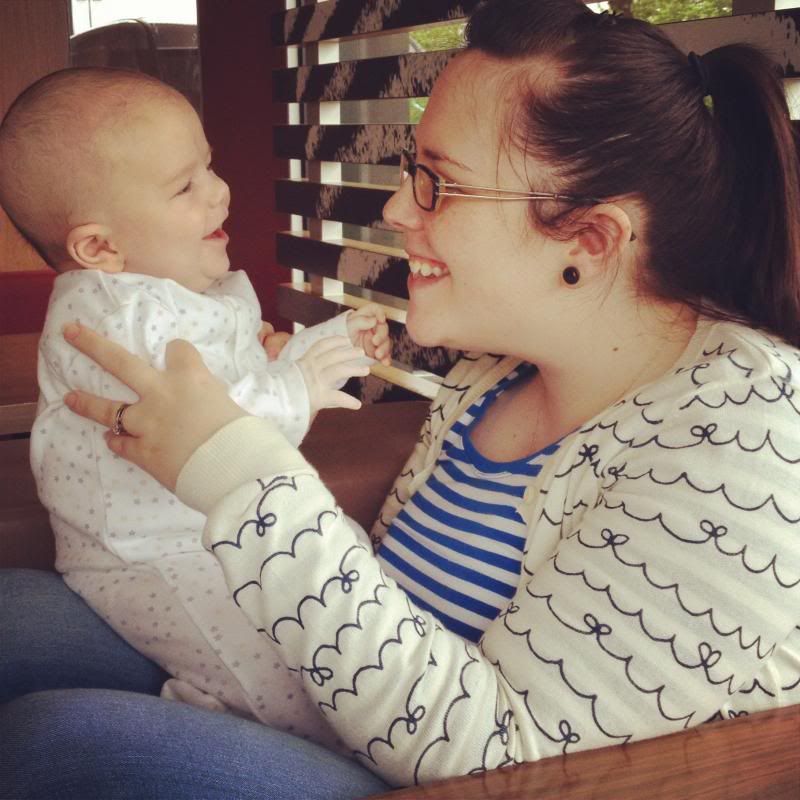 Spending my days with my little boy is a delight. In fact I cannot stop smiling as I type this post and just thinking about him reminds me just how lucky I am.