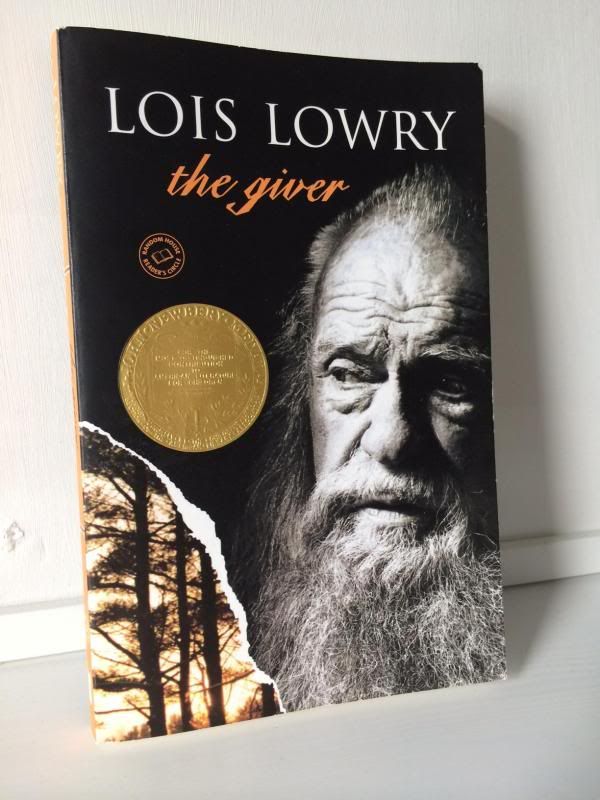 I'd been curious about The Giver for a long while, ever since I started booktube over two years ago in fact. I'm a huge fan of dytopian fiction and with this being one of the first books written for the genre I knew that I needed to read it. After spending months with it being sat in my Amazon basket it was the news that the book was being made into a movie that spurred me on to buy it.
It's taken me weeks from finishing the book to try to put my words down on paper so to speka as I'm not really sure on how I feel about it. The Giver is one of the most talked about books for a reason after all.
For me it's a great dystopiana and a wonderful story which is extremely thought provoking, but one scene let me down. As a new mother this one scene broke my heart and still to this day I cannot utter the words to decribe what happen out loud. The images it brough up brings chills to my body and force me to hold my son closer than I've ever held him before. We struggled to become parents, granted not as much as some, but we still struggled non the less and the way in which this society treat human life has scarred me. This one scene has clouded my judgement in regards to this whole book. I remember enjoying The Giver wholeheartedly but now every time I think of it I only ever think of that one scene.
I feel terrible that I cannot give a full review or even decribe my feelings but what I can do is warn other mothers away from it. I do actually wish that I had never read The Giver as I can never not read it again. I've actually told my Mum not to read it which is something I never do. Anyone who's followed my youtube channel will know that I always encourage people to read the books that I didn't enjoy but this time I just cannot do it.
If you've read The Giver I would love to know what you thought.