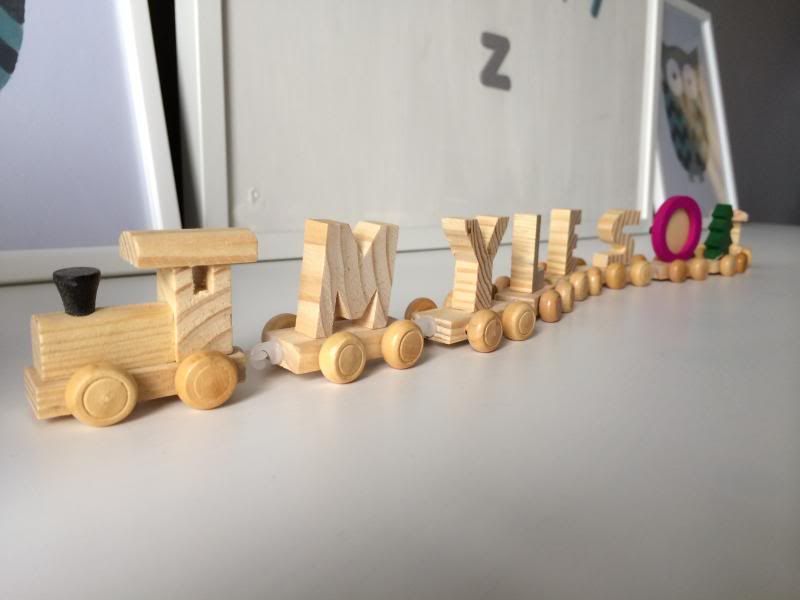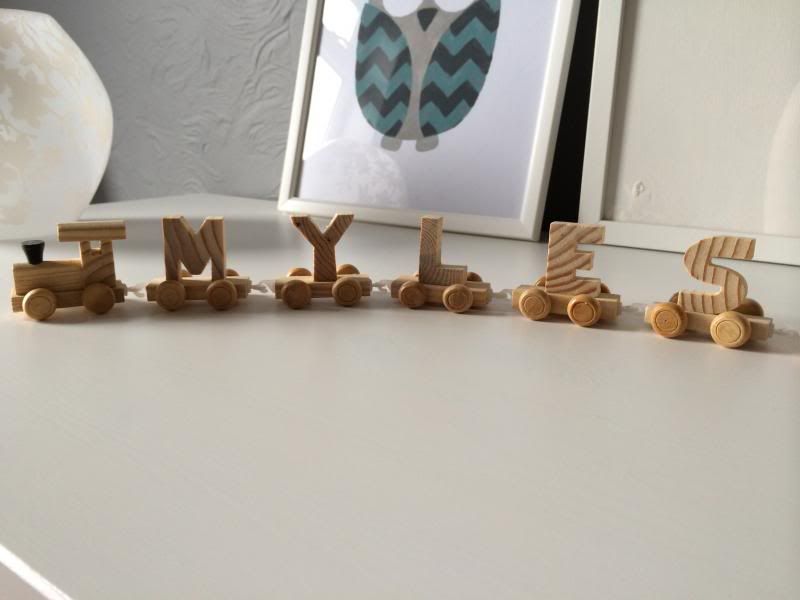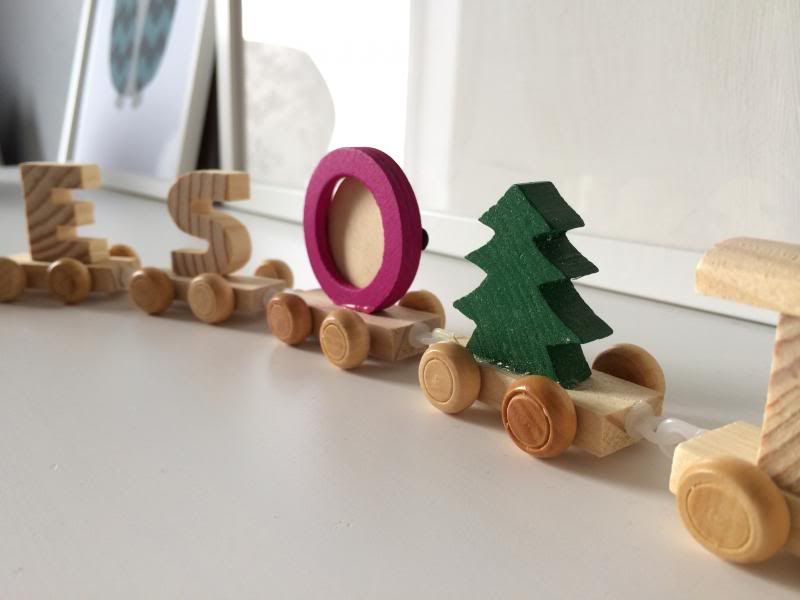 When we got home from hospital that first night, my Mum was so excited to whip out all the baby gifts that she'd been stock piling throughout my pregnancy. Along with my all time favourite
Captain Calamari
and other baby essentials, out came the most adorable personalised name train decoration. Now I have no idea where my Mum bought this train set from but after a quick google search it turns out that they are available from a number of retailers, so if you're after one for your special little someone then they're pretty easy to track down. Mind the pun.
It's taken me 11 weeks to get this out of the box and set up but I still love it now, if not more, than I did the first time I laid my eyes upon it. I particularly love the addition of the picture frame (which I'm yet to fill) and the Christmas tree for the holiday season.
What I didn't expect was to find Myles playing with it already. He's getting so good with his hands that we couldn't resist giving in to his curiosity.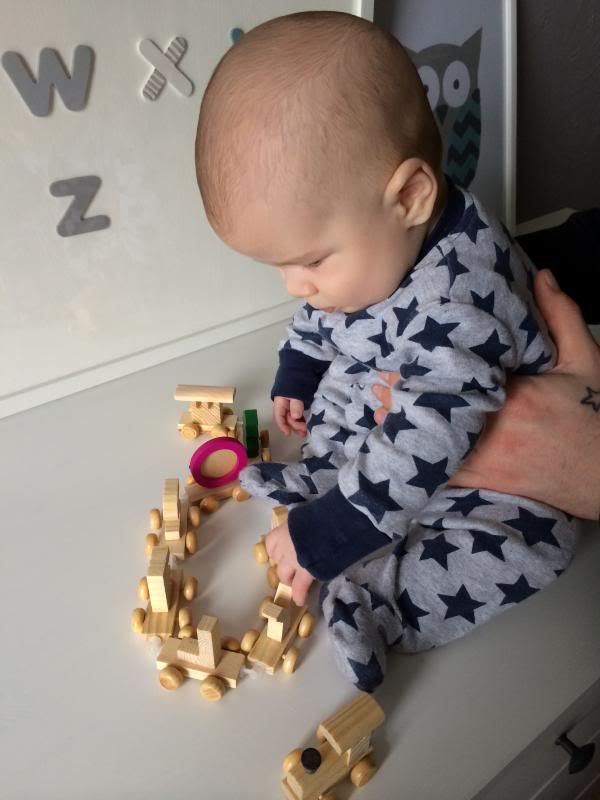 [This is not a toy and he was under adult supervision. Obviously]