I made a few impromptu purchases today on a quick trip to Tesco. When it comes to baby clothes my first choice is always Next due to their high quality but I'm definitely not opposed to the supermarkets. Their quality is always good, and yes while I admit that they may not last as long as their predecessors, but when we're talking about clothes where there's a high risk of poop stains it's not really that big of a deal.
I needed a few basic for Myles in size 3-6 months as he's growing like a bean spout, so when I spotted a £5 off a £25 spend voucher I jumped at the offer. (I'm a huge fan of discounts) Plus they currently have their well known £5 off your next £40 shop when you spend £20 or more deal on, so win/win really. I was a little disappointed in their selection of the sizes I wanted, but after a lot of hunting I think I did ok.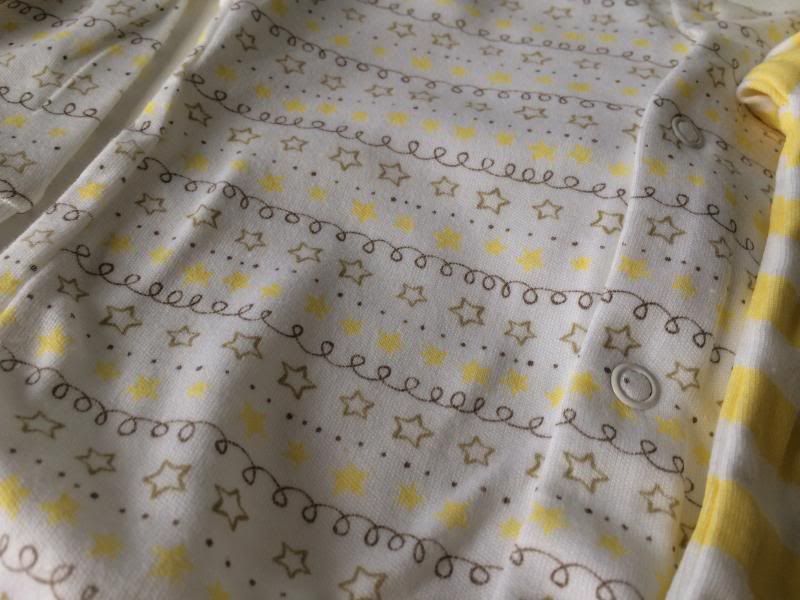 I started off with a few baby grows as he was in desperate need. These weren't my preference but they're still pretty cute. I especially adore the design on the left. I find that these are pretty thin but with a long sleeved vest underneath they're lovely. Plus the nights have already started getting a little warmer, so thiner may not actually be a bad thing after all. I had some of these of a different design in newborn and I found that they actually fit him a lot better than other brands we had.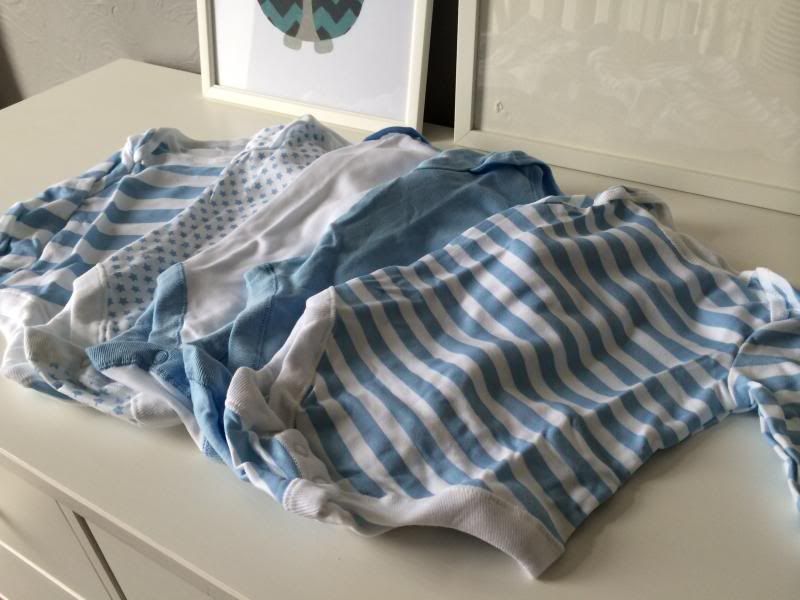 I really like F&Fs vests. They wash well, look smart and fit Myles lovely. I opted for both long sleeved and short, because I'm greedy like that. I do have a tendency to reach for long the sleeved but it's always good to have a variety. I also thought that I'd try out their plain white long sleeved vests. I usually buy these from Next and absolutely love them. An odd thing to say about plan vests but they are of such a high quality. After getting the Tesco's own out of the pack they seem of a very similar quality. They are a lot whiter than the picture might suggest but a thunder storm was on it's way when these pictures were taken which dulls the bright white a little. Obviously I'll have to give them a few wears and washes before I form my opinion but so far so good.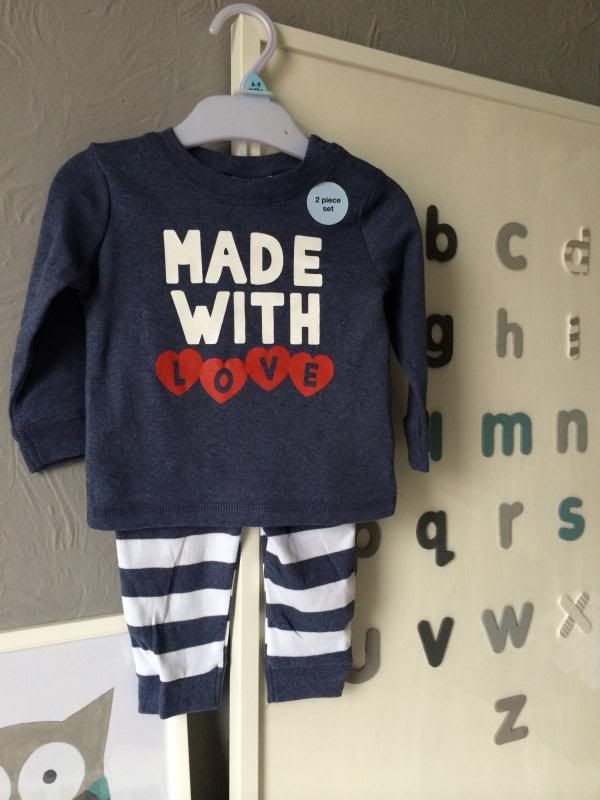 Finally I picked up a little outfit. I bought this for the summer months as it looked pretty light weight for those hopeful warmer days. I'm on the fence at the moment as to whether this is a little girly though. I think he can pull it off, but I'm a little unsure about the hearts.
All this for the bargain price of £22.25. These will definitely last for the next 3 months unless he has a major growth spurt and I'm not overly fussed if I can't save them for his future siblings.