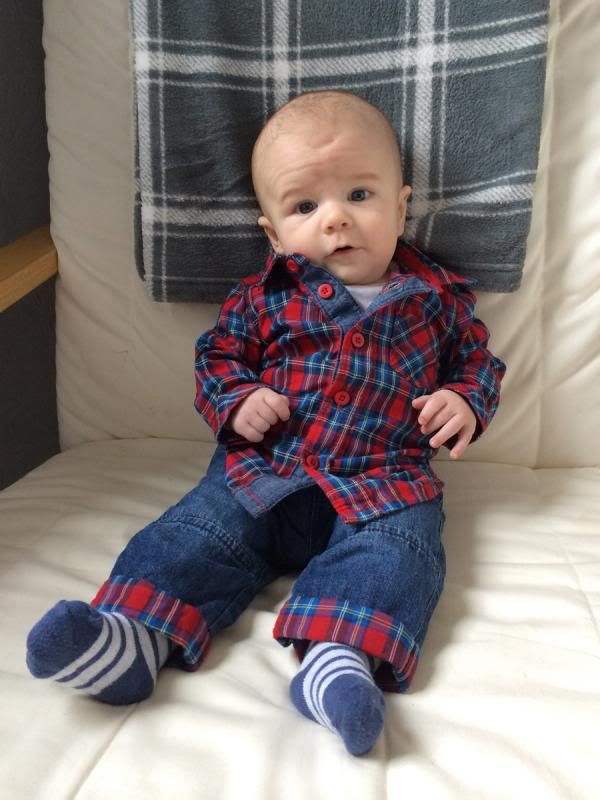 I took a few days off from blogging over the Easter period to just enjoy time with family and friends. I enjoy blogging and even though it's only a hobby I do think it's healthy to take a short break every now and then. I guess when you blog about your life you also have to go out and enjoy it too.
Every year on Easter Sunday we head off to my parents house for Sunday lunch. Usually we also pick up my Nanna on the way, but unfortunately this year she was feeling a little under the weather so instead we popped in on the way home just to say "Happy Easter" and to give her a plate of the scrumptious dinner. I definitely missed not having my Nanna there and it really wasn't quite the same, but it was still lovely to share Myles' first Easter with him, though I am pretty sure that he had no idea that it was different from any other day.
I though I'd dedicate this post to his outfit because though I am rather bias he did look so flipping cute. The Easter goodies I will post later so this post doesn't become quite so photo heavy.
I spent the morning creating a last minute outfit for our little man as, 1. I've been very unorganised since having a baby, and 2. I couldn't find any cute Easter baby outfits on my many internet searches. Every outfit was either super girly or super warm and with a baby that has a tendancy to overheat that was just not an option. So armed with a plain white vest, felt and some fabric glue I came up with this...

I am planning on hand stitching the design on before I throw it in the wash but on the day I think it turned out pretty well. What's better is that it's really easy to make... trying to glue fabric while looking after a poorly teething baby, not so much.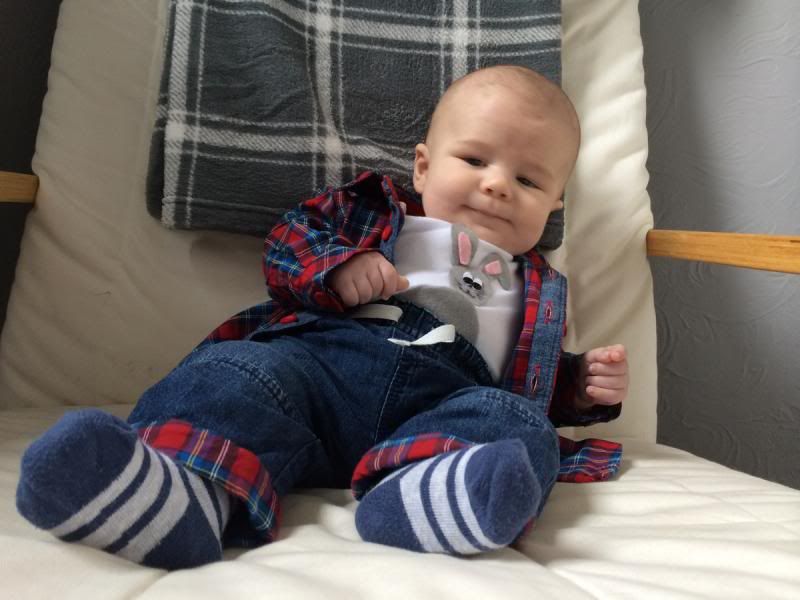 This last picture just cracks me up. I'm not sure why Myles doesn't like Daddy's kisses as much as Mummy does but I still think it's a lovely moment captured. To be honest all three of these last pictures bring an instant smile to my face. It still surprises me everyday how much character this little man has at just 3 months old.