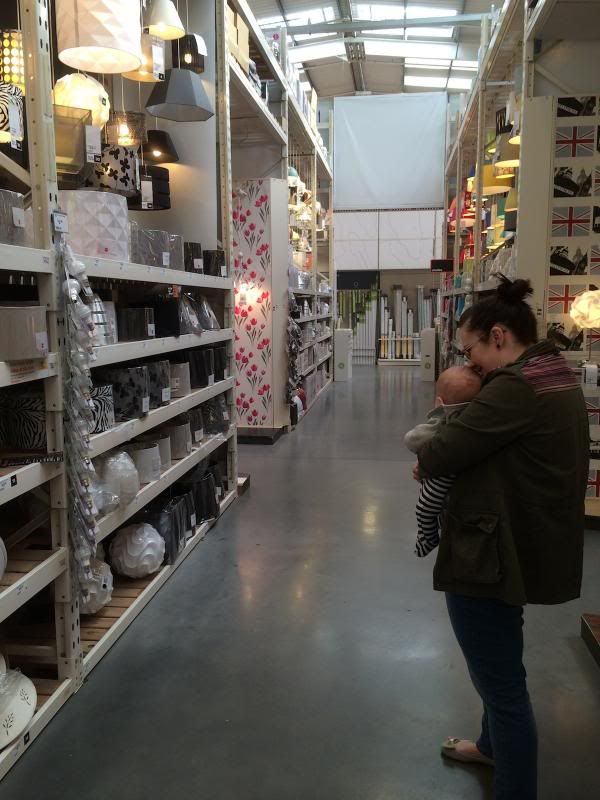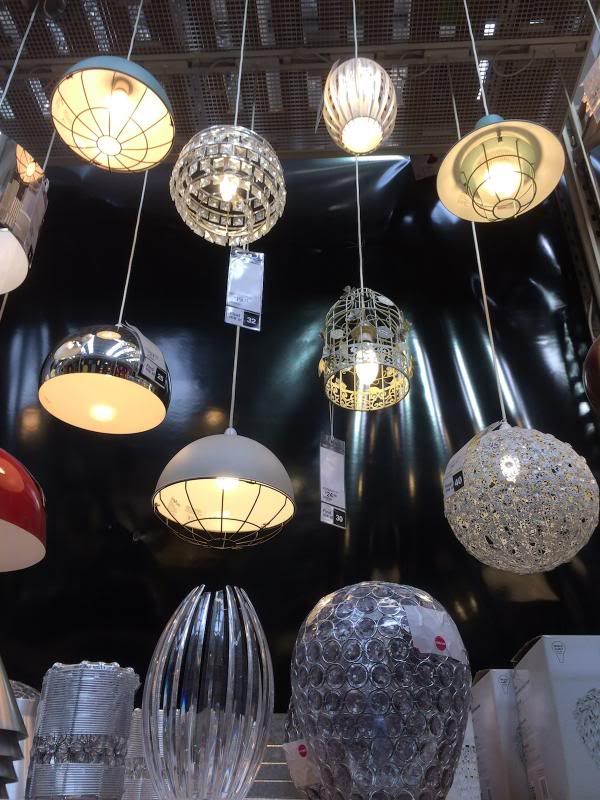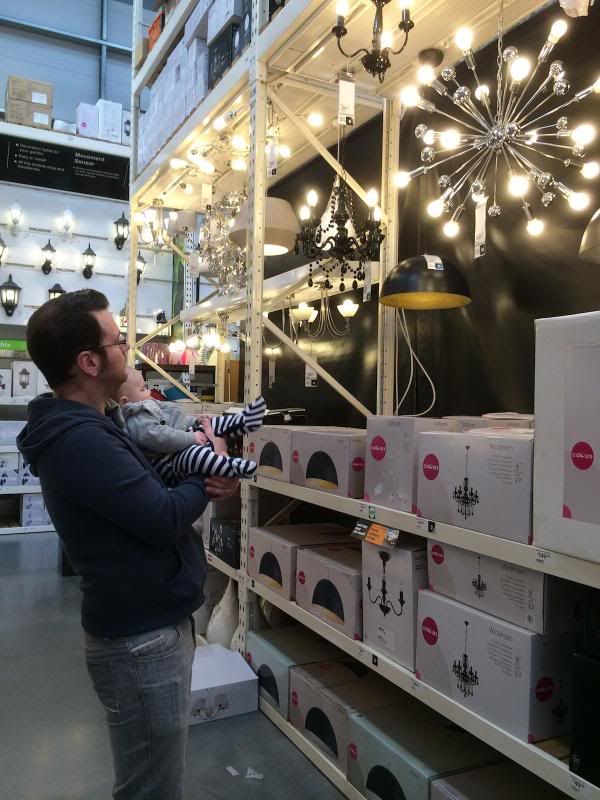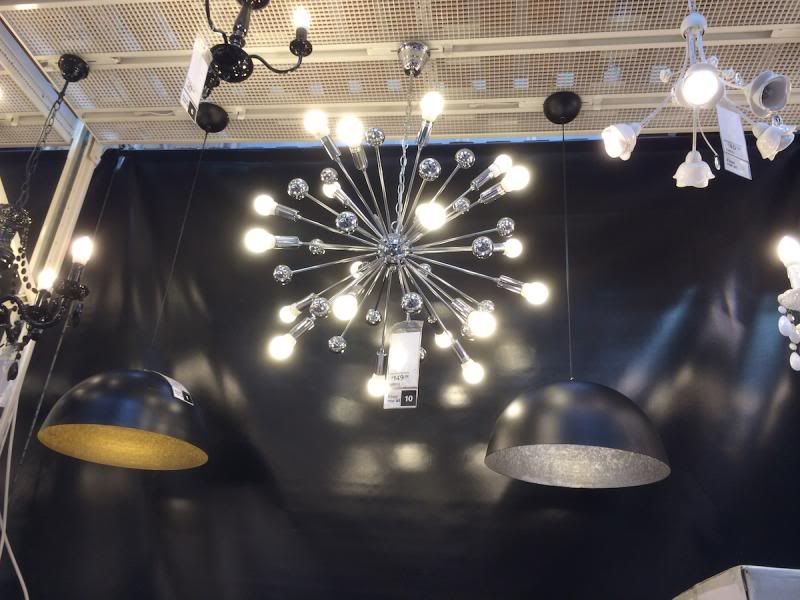 From the day that Myles was born he has alway been fascinated with lighting. I'm not sure what it is, whether it's the same attraction that moths have to light or that he just enjoys having dark spots in his vision, but whatever it is he loves it. Though I do think it's a baby thing and that they grow out of once they reach a certain age, Myles isn't quite there yet.
We needed to head off to B&Q to pick up some tiles in an attempt to finish the never ending bathroom, so we took the opportunity to take Myles around the lighting department. I'd wanted to do it for weeks and I'm so glad that we took a little time out of our day to do something that others would find us mad for even thinking of. Myles will probably be one of those people in years to come but it put a smile on both his face and ours.
The last picture just cracks me up. It looks nothing out of the ordinary but seconds after this picture was taken Myles tried to push a light fitting off the shelf. Luckily Mum and Dad both have fast reflexes, but boy is he strong for a 3 month old.

I should also add that B&Q have some rather fancy lighting choices on offer at the moment. We're not on the look out for anything new at the moment, but if we were I know where we'd be heading.